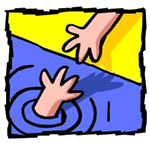 LEND A HELPING HAND
If you wish to donate to
our organization as your
contribution towards the
cause of special brain
damaged children.
Here is how you can do it :-


Donors in India may donate
using a Crossed Cheque or
Bank Draft in the name of

KOSHISH CHARITABLE TRUST
Current A/c. No.
358501010021071,
Union Bank of India,
Main Branch,
Sonipat -131001"

Contact Us


Koshish Charitable Trust

For further details write to or contact

Sh. Jitender Kumar Aggarwal (Chairman)
Koshish Charitable Trust
Shastri Park,Sonipat-131001
Haryana. (India)

Registration No.: 5560
Phone: +91-130-2242800, +91-92-158-51617


Email : chairman@koshishinstitute.com
Email : info@koshishinstitute.com

POSTAL ADDRESS :
KOSHISH SCHOOL,
NEAR ATLAS MANDIR,
BEHIND ROTARY CLUB,
ATLAS ROAD,
SONIPAT-131001
HARYANA
INDIA







DONORS / SPONSORS: PLEASE BEWARE

We have come across unscrupulous heartless persons and organizers who are collecting donations from kind hearted persons, claiming that they are working to help disabled children at KOSHISH, Institute for the Mentally Challenged Children , Sonipat.

Please DO NOT DONATE CASH to any person claiming to be associated with this organization.

GUIDE MAP OF KOSHISH SCHOOL